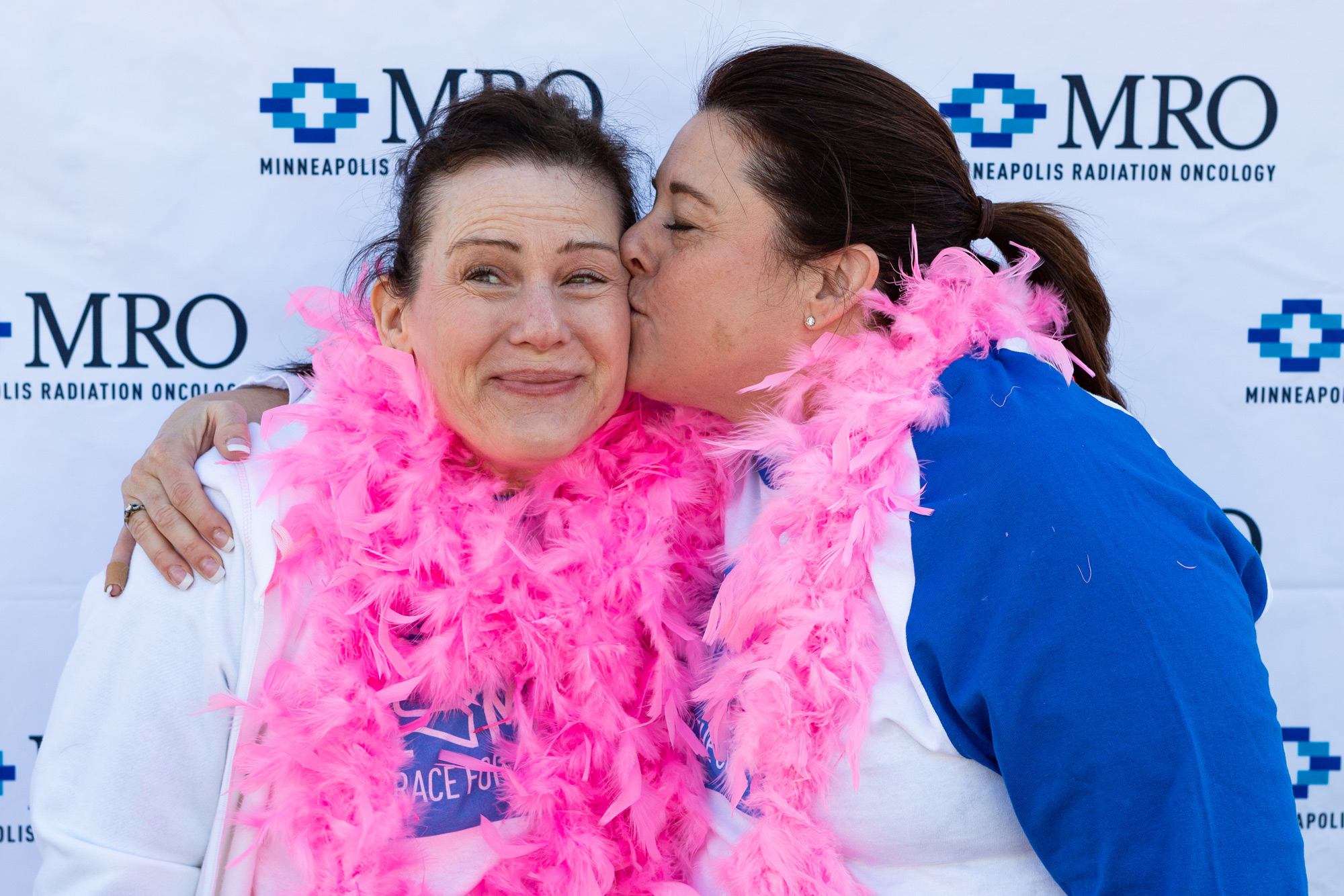 At age fifty, Jody had a good life. She enjoyed a close relationship with her family. Her husband had just started a new job, and her two sons were doing well.
Then she was diagnosed with Stage 3 breast cancer, an aggressive form of Invasive Ductal Carcinoma. When she broke the devastating news to her family, they were stunned. She was the family glue: the Mom, the big sister. "I depended on my sister to be there for me–she was my rock," said sister Barb. "This was an opportunity to do the same for her."
Jody knew she was facing some tough choices. Her journey with breast cancer would be complicated – mastectomy, chemotherapy, radiation therapy and reconstructive surgery.
But she made up her mind to take charge and fight back.
"I wanted be to as aggressive as I could be. I needed to be more determined than my cancer."

Despite having worked in health care for over 20 years, Jody was surprised to find she knew very little about treating breast cancer. So, she made up her mind to become an advocate for her own care. "I researched the disease and treatment options and asked lots of questions."
She knew she needed a care team that could battle her cancer and understand the demands of a busy working mom.
"I needed to feel confident I had the 'A Team' fighting with me." 

With recommendations the physicians she works with at Fairview Ridges Hospital, Jody chose Minneapolis Radiation Oncology. She was able to get the advanced radiation treatment she needed every day and get back to work without missing a beat.
"My Radiation Oncologist, Dr. Kim McCollow, was highly recommended. And the MRO therapy center right there at Fairview Ridges made it so easy to integrate daily treatments into my workday." At MRO, Jody discovered her fear was replaced with confidence. "They were very welcoming. I was always met with a smile and the treatment was fast and easy." In fact, she jokes that it took longer to get undressed than to get the treatment.
Throughout her journey, Jody was grateful for all the support she received from friends and family. Her mother took her to all her chemotherapy treatments. Her husband was the drill sergeant for 9 p.m. bedtime. And the entire extended family observed her chemo treatment days by wearing pink socks.
For the two sisters, walking alongside thousands of cancer survivors, their families and friends at the Susan G Komen Race for the Cure on Mother's Day was a celebration to mark Jody's five cancer-free years. Now, Barb is an employee at MRO and often tells Jody's story to new patients for encouragement and inspiration.
For Jody, her long journey with breast cancer was about her fight, her choices, and her family. And she came out a winner.