MRO–Pioneering radiation therapy for prostate cancer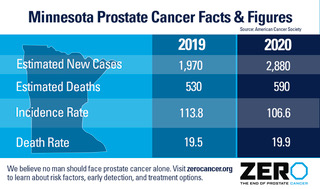 The American Cancer Society estimates almost 3,000 new cases of prostate cancer will be diagnosed this year in Minnesota. And the numbers are increasing. But with early detection and treatment, the outlook for prostate cancer patients is good. And you have access to some of the most advanced treatment available, right near you.
Minneapolis Radiation Oncology is the Twin Cities' leading provider of advanced radiation therapies for cancer. We pioneered the use of brachytherapy for prostate cancer in Minnesota in 1988. And for nearly 40 years we've established a reputation as trusted allies in the fight against cancer.
MRO has been awarded full accreditation in excellence of care and safety by the American Society of Radiation Oncology APEx program.
We bring advanced radiation therapy close to home, with 11 locations across the Twin Cities, Brainerd Lakes Area, and Western Wisconsin. Count on the cancer specialists at MRO to be here for you, with care, precision, and compassion.
Dr. Suppiah on FAN Dad's Podcast
"I am a firm believer in the power of technology and radiation therapy to give patients their best options for fighting prostate cancer."
Charles Shideman, MD
MRO | Regions

Fast Fact
Since 1981, our radiation oncology specialists have treated more than 100,000 patients.
What is prostate cancer?
Prostate cancer is the most common cancer among men after skin cancer; more than 90% is found in men over 55. African-American men are also at higher risk.
The prostate gland produces fluid that's a part of semen. Prostate cancer typically develops when the cells of the prostate start to grow out of control. This is called adenocarcinoma, and it comprises more than 99% of all prostate cancers. Other rare types of prostate cancer include sarcomas, small cell carcinomas, neuroendocrine tumors, and transitional cell carcinomas.
Most prostate cancers grow very slowly, so they can be difficult to detect, and symptoms often don't develop until the disease has progressed to more advanced stages. In addition, the symptoms often mimic those of other, less severe conditions. The two common methods of detecting prostate cancer are a Prostate Specific Antigen (PSA) test and Digital Rectal Exam (DRE).
Prostate-specific antigen (PSA) test
The PSA test measures the PSA protein levels in your blood. Elevated PSA levels are an indicator of prostate cancer or other prostate issues.
Digital rectal exam (DRE)
The DRE is a rectal exam where a doctor inserts a finger in the lower part of the rectum
to feel the prostate for lumps or other abnormalities.
Why choose radiation therapy for prostate cancer?
Radiation therapy is highly effective in treating prostate cancer, and every year, more than 60,000 men in America choose this treatment. Radiation treatment causes minimal side effects, such that you can continue to work and maintain your regular schedule during treatment. Additionally, for older men, it's a good option if you have other health issues, or heart problems which rule out surgery. At MRO, you'll be treated with some of the most advanced cancer-fighting technology available.
"As a radiation oncologist, I enjoy the opportunity to connect with patients on a personal level to provide the best possible care, and to use my knowledge of both physics and medicine to treat their prostate cancer with the most effective technologies."
Jenna Borkenhagen, MD
MRO | St. Francis
Localized prostate cancer
For localized prostate cancer – disease that hasn't spread outside the prostate – radiation is often the primary treatment.
After surgery
Radiation treatment coupled with surgery, known as adjuvant therapy, helps decrease the risk of recurrence. Post-operative radiation is used to eliminate any cancer cells that may remain after a radical prostatectomy.
Along with hormone therapy
For men with a high risk of prostate cancer recurrence, hormone therapy is combined with radiation and has been shown to make a significant improvement in survival rates. Testosterone-suppressing drugs are prescribed to slow or stop the growth of the cancer.
Advanced/Metastatic cancer
For men with advanced or metastatic prostate cancer, MRO specialists use radiation to help ease pain, especially for cancer deposits in bones.
Radiation therapy is proven effective
At MRO, we use radiation, or radiotherapy, to destroy cancer cells with high doses of radiation, the same type used for x-rays. Using a medical linear accelerator (LINAC), we direct precise doses of radiation at cancer cells, which are more susceptible to radiation than healthy cells. Like an x-ray, radiation therapy is painless. And there's no fear of becoming radioactive during or after treatment.
Fast Fact
In 1988, Minneapolis Radiation Oncology physicians pioneered the use of brachytherapy, also known as internal radiation therapy, for prostate cancer in Minnesota.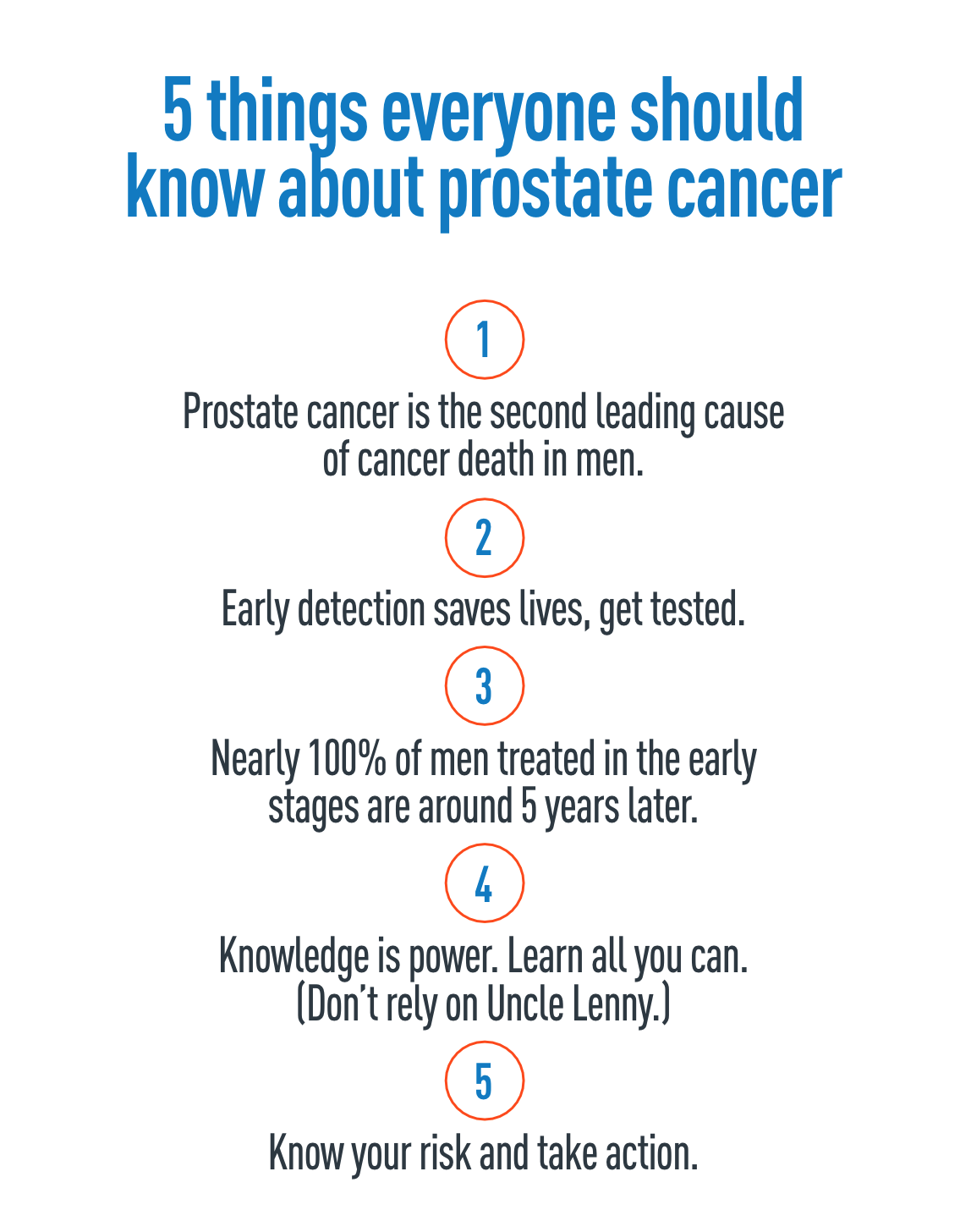 Radiation therapy for prostate cancer
At MRO, you have access to some of the most advanced technology available for cancer treatment. Using state-of-the-art imaging technologies, MRO doctors, dosimetrists, and physicists can pinpoint radiation doses down to the millimeter. We use two primary types of radiation therapy for prostate cancer: external beam radiotherapy (EBRT) and internal radiation therapy also known as brachytherapy.
External beam radiotherapy (EBRT)
EBRT is the most common form of radiation treatment for prostate cancer. At MRO we use a machine called a linear accelerator (LINAC) to direct high-energy radiation at precise areas to destroy your prostate cancer cells. We can shape the radiation beam to fit your tumor exactly and aim it at the tumor from different angles. This precision allows for fewer side effects by sparing healthy tissue.
Internal radiation therapy or brachytherapy
Brachytherapy involves an operation where a radiation oncologist and urologist use ultrasound to place between 70 and 120 radioactive "seeds" in the prostate. The seeds are about 1/8 of an inch long, the thickness of a pencil lead, and emit low-energy radiation for approximately six months. After that, they become essentially inactive and remain safely in place indefinitely. Immediately after this procedure, it is recommended that you avoid close contact with pregnant women and children for a short time.
"It is my privilege to lead our physics team with the goal of providing optimal patient care using state of the art technologies for safe and precise delivery of radiation therapy."
Raj Varadhan, PHD, DABR, DABMP
DIRECTOR OF PHYSICS / TECHNOLOGY
Making the best treatment choice for you
When you talk to your doctor about treatment options, ask if MRO is the right choice for you.
We'll start with a consultation appointment lasting one or two hours. During that time, you'll meet with a radiation oncologist. Once the radiation oncologist has examined you, he or she will discuss treatment options and the pros and cons of radiation treatment for you. A radiation therapy nurse will also be there to help explain treatment, discuss how sessions are scheduled, and provide information on how to take care of yourself during treatment.
Since radiotherapy for prostate cancer requires utmost precision, you'll also go through a simulation at the MRO Therapy Center. Using image mapping as a guide, your care team will position you as you would be for treatment, take measurements to build a targeted treatment plan, and pinpoint the radiation for the best possible outcome and quality of life.
For questions to ask your provider, see our FAQ page.

We make treatment as easy and convenient as possible, so you can get back to living your life.
Since each cancer is different, your treatment schedule is specifically tailored to you. With 11 locations across the Twin Cities, Brainerd Lakes Area, and Western Wisconsin, it's easy to find an MRO clinic near you.
For prostate patients, treatments are typically five days a week, Monday through Friday, for 5 to 30 minutes. You'll also meet with your physician weekly to monitor progress and answer any questions you may have.
How to care for yourself during treatment
While radiation therapy itself may be painless, it impacts your body in ways that you can't always see. In order to keep your body strong, here is a list of things to do during treatment:
Drink plenty of fluids and eat a healthy diet.

Listen to your body with regard to sleep. Don't push yourself too hard and rest when you're tired. You will probably be sleeping more than normal and that's okay.

Be kind to the skin near your treatment area. Wash the area with mild soap and water. Contact your MRO care team before using lotions or ointments.

Find a support group or seek out help to manage the stress that comes with cancer treatment and a cancer diagnosis.

Make sure to tell your doctor about any medicines or supplements you take to ensure they are safe to use during treatment.

Follow your doctor's instructions and contact your MRO care team with any questions.
"My journey began when I was diagnosed with prostate cancer. I was presented with two options. One was prostate surgery. The second one was radiation therapy. I was very happy with the care I received from Minneapolis Radiation Oncology. They treated me with the utmost respect. Radiation treatment at Minneapolis Radiation Oncology allowed me to continue to spend time with my family and stay active. I was able to get in very early in the morning, close to my home in Waconia and I could continue my life as normal."
Mike | Prostate Cancer Survivor
Managing side effects of prostate radiation
The ultimate goal of radiation is to destroy cancer cells. But healthy cells are sometimes damaged too, leading to side effects. Today, radiation treatment is more precise than ever; overall, the chances for major long-term issues from radiation are less than 5%, and most can be managed.
You may not experience side effects at all. Others might have side effects that will clear up in weeks or months following treatments. Typically, the risk of side effects is outweighed by the benefits of killing cancerous cells.
Here are some common short-term side effects. If you are experiencing side effects or have questions about any symptoms, talk to your MRO radiation oncology team.
Urinary effects
Since your bladder is directly above your prostate, and the urethra runs through the prostate, you may have to urinate more frequently, have greater urgency and/or a need to go right away. Urination may be difficult or be accompanied by a burning sensation, and you may be unable to empty your bladder fully. You may even see blood in your urine. These problems often start three to five weeks after radiation has started and resolve two to eight weeks after you've finished your treatment. Ask your MRO care team about medications that can help with acute symptoms.
Rectal irritation
Rectal issues are also common side effects of prostate radiation: more frequent bowel movements, discomfort with bowel movements, or loose stools. Diarrhea may also occur, along with rectal bleeding. Your MRO care team can provide medication and diet recommendations if you are having any of these symptoms.
Fatigue
During radiation treatment, your body is using a lot of energy to heal itself, so it's natural to feel tired. Most people begin to feel tired after two to three weeks of therapy. This should dissipate after your treatment is finished.
Skin irritation 
As a result of external radiation entering the body, the skin over the pelvic region can become irritated. It may feel rough, itchy, or dry. However, with the precise targeting of MRO's modern technology, most prostate cancer patients will not notice any change in their skin.
Erectile dysfunction
More than 60% of men who undergo radiation therapy have erectile dysfunction (ED) five years after treatment. It may take several years to show up, but ED can occur from damage to the penile bulb, blood vessels, or nerves, during radiotherapy. Regular exercise during radiation therapy, along with a diet rich in veggies, fruits, whole grains, and fish, can lower your chances of ED. Medications such as Viagra, Cialis, and Levitra provide help for at least half of men who have ED after radiation.
After you've completed treatment, you'll have follow-up visits with your radiation oncologist and the doctor who referred you to MRO. These appointments are to examine and monitor the treatment results. Every case is different, so follow-up care varies from patient to patient.
For more information, visit our resources page.