Raj Varadhan, PHD, DABR, DABMP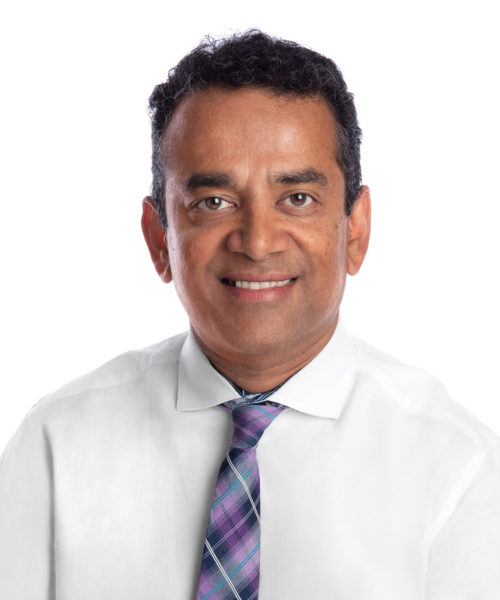 Dr. Varadhan joined MRO in 1996.
Clinical Interests
Deformable Image Registration, Adaptive Radiotherapy, Monte Carlo dose calculation algorithms
Graduate School
Indian Institute of Technology, Kharagpur – M.S. Nuclear Physics

University of Hyderabad, India – M. Phil Theoretical Particle Physics

Wayne State University Medical School, Detroit, MI – M.S. Radiological Physics

University of Minnesota, Minneapolis, MN – PhD Biophysical Sciences and Medical Physics
Residency
Wayne State University, Detroit Medical Center, Detroit, MI – Medical Physics
Board Certification
Medical Physics
Leadership and Recognitions
Director of Physics Technology for MRO

Radiation Safety Officer

American Board of Radiology – MOC Accreditation

American Board of Medical Physics – MOC Accreditation

Co-Director, University of Minnesota (CAMPEP) Medical Physics Residency

First author in more than 30 peer reviewed conference abstracts and journal publications.

ASTRO APEx Program surveyor for accreditation
ASTRO APEx Program Accreditation Committee Board Member
Special Interests
Live music, world travel, cosmology and deejaying