Raul Fernandez-Gonzalez, MD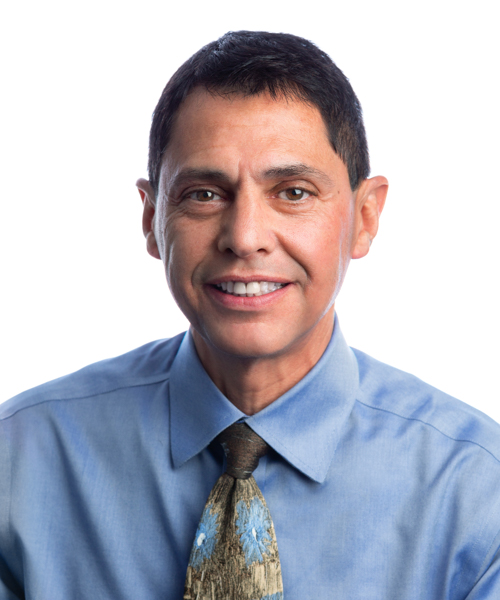 Board Certification
Radiation Oncology
Residency
University of Minnesota, Minneapolis, MN – Radiation Oncology
Internship
Louisiana State University, Baton Rouge, LA  – Internal Medicine
Medical School
University of La Salle Medical School, Mexico City, Mexico
Radiation Oncology is my passion, as is helping others. I have a multi-cultural background and I understand how differently diverse cultural groups approach a cancer diagnosis. My goal is to offer in a compassionate manner the best care that is appropriate and relatable to my patients' needs.
Dr. Raul Fernandez-Gonzalez is a board-certified radiation oncologist who practices at MRO Unity and MRO Fairview Ridges. He joined MRO in 2010. His clinical specialties include highly sophisticated treatments for breast cancer, prostate and genitourinary cancer, thoracic and gastrointestinal cancer, hematology-oncology, and neuro-oncology. He is also interested in treatment delivery techniques, including IMRT/IGRT, Stereotactic Body Radiation Therapy and organ preservation strategies.
Dr. Fernandez is fluent in Spanish.
In his free time, Dr. Fernandez enjoys spending time with family and traveling.
Learn more about what to expect from radiation treatment.
Leadership and Recognition
Dr. Fernandez's scientific productivity was recognized in a prestigious prize awarded to him by the National Institute of Mexican Social Security in 2002, 2003, 2004, 2007, and 2008. 
The U.S. government declared Dr. Fernandez to be a Person of Extraordinary Ability in 2010.
Professional Memberships
American Society of Therapeutic Radiology (ASTRO)
American Medical Association (AMA)
American Society of Clinical Oncology (ASCO)
Publications
Anal sphincter preservation in locally advanced low rectal adenocarcinoma after preoperative chemoradiation therapy and coloanal anastomosis. Luna-Perez , Rodriguez-Ramirez S,Gutierrez de la Barrera, Fernandez R, Lavastida S. J Surg Oncol 2003 Jan 82(1):3-9
Radiotherapy versus combined therapy in early stages with bulky disease aggressive malignant lymphoma. Aviles A, Fernandez R, Calva A, Neri N, Huerta-Guzman J, Nambo MJ. Hematology. 2003 Feb;8(1):7-10
Lack of prognostic factors in follicular lymphoma.Agustin Aviles,Natividad Neri, Ivonne Cuadra, Isabel Alvarado, Raul Fernandez, Judith Huerta-Guzman. Leucemia & lymphoma 2003 vol 44(1) pp. 143-147 
Spinal cord compression as a primary manifestation of aggressive malignant lymphomas: long-term analysis of treatments with radiotherapy, chemotherapy or combined therapy.Aviles A, Fernandez R, Gonzalez JL, Garcia EL, Neri N, Talavera A, Diaz-Maqueo JC. LeukLymphoma. 2002 Feb; 43(2):355-9.

Nasal NK/T-cell lymphoma with disseminated disease treated with aggressive combined therapy.Aviles A, Neri N, Fernandez R, Calva A, Huerta-Guzman J, Nambo MJ. Med Oncol. 2003; 20(1):13-7.

Combined therapy in the treatment of primary mediastinal B-cell lymphoma: conventional versus escalated chemotherapy. Aviles A, Garcia EL, Fernandez R, Gonzalez JL, Neri N, Diaz-Maqueo JC.Ann Hematol. 2002 Jul; 81(7):368-73. Epub 2002 Jun 21.
Combined therapy in advanced stages (III and IV) of follicular lymphoma increases the possibility of cure: results of a large controlled clinical trial.Aviles A, Delgado S, Fernandez R, Talavera A, Neri N, Huerta-Guzman J. Eur J Haematol. 2002 Mar; 68(3):144-9.
Results of a Controlled Clinical trial radiotherapy versus combined therapy in the management of stage IE Orbital Zone B-cell lymphoma. Agustin Aviles, Natividad Neri, Raul Fernandez, Judith Huerta-Guzman. Hematology 2001 Vol. 6 pp181-185
Errors in Determination of Stage I Testicular Seminoma: What is the Impact? Ayala J.R., Fernandez R., Lujan J Revista Mexicana deOncologia, vol. 5, No 2, pg 35-42, 1990.