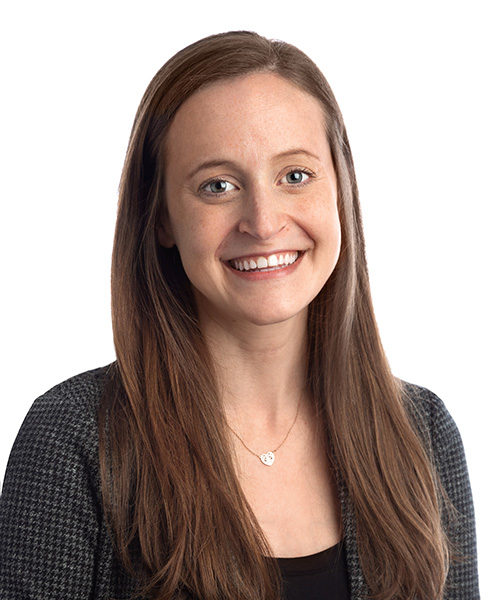 Residency
Tufts Medical Center, Boston, MA, Radiation Oncology
Internship
Colorado Health Foundation, Denver, CO
Medical School
Sackler School of Medicine
Tel Aviv University, Israel
Undergraduate School
Lehigh University, Bethlehem, PA
BA in Behavioral Neuroscience
BA in Religion Studies, summa cum laude

Kindness and compassion are essential to build trust between patient and provider; It's what I strive for at every visit.
Dr. Nack works closely with the multidisciplinary oncology team at Regions Hospital to provide each patient with an individualized care plan. She explains complex treatments in an approachable way, helping patients to make personalized decisions regarding their own cancer care.
Dr. Nack is experienced in the most up-to-date radiation technologies, which she utilizes to deliver the optimal dose to target structures while simultaneously sparing healthy, surrounding tissues.
Outside of work, Dr. Nack enjoys skiing, hiking, camping, and spending time with friends and family.
Professional Memberships
American College of Radiology (ACR)
American Society for Radiation Oncology (ASTRO)
American Board of Radiology (ABR)
Phi Beta Kappa
Research
Predictors of Anxiolytic Requirement During Radiation Therapy with Thermoplastic Mask Immobilization. Oral Presentation at ASTRO Annual Meeting, Chicago, IL, 2021.
Predictors of Severe Chemoradiation-Related Lymphopenia in Patients with Anal Squamous Cell Carcinoma. Poster Presentation at ASTRO Annual Meeting, Virtual Meeting, 2020 and Chicago, IL, 2020.
Stereotactic Radiosurgery for Brainstem Metastases: An Analysis of Single Fraction and Multi Fraction Techniques. Neuro-Oncology Advances 2019, 1(1): i29. Poster Presentation at SNO Annual Conference of Brain Metastases, New York, NY, 2019.
External Beam Radiotherapy and Concurrent Gemcitabine for Muscle-Invasive Bladder Cancer: Toxicities and Early Outcomes. Journal of Clinical Oncology 2016, 34 (2_suppl): 443. Poster Presentation at ASCO Genitourinary Cancers Symposium, San Francisco, CA, 2016.
Early and Late Toxicities of Conventionally Fractionated and Hypofractionated Non-invasive Image-guided Breast Brachytherapy as Tumor Bed Boost. Brachytherapy 2016, 15(3): S60.
New Cardiac Abnormalities After Radiotherapy in Breast Cancer Patients Treated with Trastuzumab. Poster Presentation at ASTRO Annual Conference, San Antonio, TX, 2015.
Sex Specific Responses to Pheromones in the Bed Nucleus of the Stria Terminalis and the Medial Nucleus of the Amygdala of Syrian Hamsters. Poster Presentation at Lehigh University Undergraduate Research Symposium, 2010 and Sackler Research Symposium, 2014.
Publications
Nack, E., Koffer, P.P, Blumberg, C.S, Leonard, K.L., Huber, K.E., Fenton, M.A., Dizon, D.S., Wazer, D.E., and Hepel, J.T. 2020. New Cardiac Abnormalities After Radiotherapy in Breast Cancer Patients Treated With Trastuzumab. Clinical Breast Cancer 2019, 20(3): 246–52.
Swann, J.M., Richendrfer, H.A., Dawson, L., Nack, E., Whylings, J., & Garelick, T. 2013. Exposure to Female Pheromones Stimulates a Specific Type of Neuronal Population in the Male but not Female Magnocelluar Division of the Medial Preoptic Nucleus (MPN mag) of the Syrian Hamster. Hormones and Behavior 2013, 64(3):421-429.