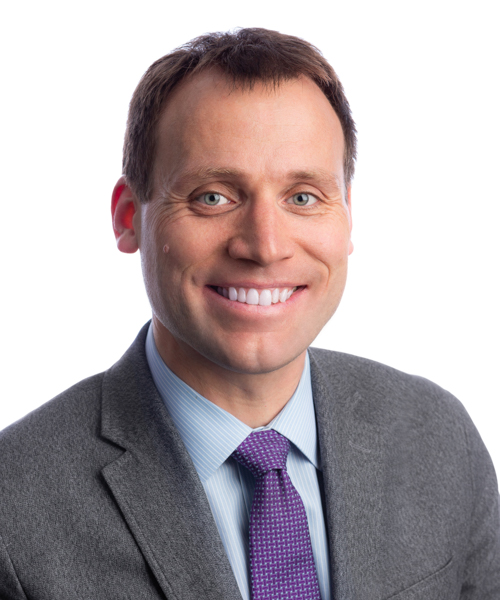 Board Certification
Radiation Oncology
Residency
Harvard Radiation Oncology Program, Boston, MA, Radiation Oncology
Internship
Brigham and Women's Hospital, Boston, MA, Internal Medicine 
Medical School
Washington University School of Medicine, St. Louis, MO 
Undergraduate School
Cornell University, Ithaca, NY, B.S. Operations Research and Industrial Engineering

I enjoy the privilege of establishing professional relationships and working directly with so many brave patients while sharing advances in technology and tailoring treatments to maximize effectiveness and minimize side effects.
Dr. Dan Wattson is a board-certified radiation oncologist at MRO Fairview Southdale and a Minnesota native.
Dr. Wattson is passionate about using the latest proven technologies for treating all types of cancer. In addition to his experience treating patients with prostate seed brachytherapy and gynecologic brachytherapy, Dr. Wattson's expertise includes all forms of stereotactic brain and body radiotherapy, intensity-modulated radiation therapy, and general radiotherapy.
Motivated to practice medicine close to family and friends, Dr. Wattson returned to Minnesota, married the love of his life, and joined MRO in 2014. His other love of engineering, applied mathematics, and advanced technology brought him to the medical specialty of radiation oncology, where he fights cancer with precision and serves patients doing work that he loves.
Dr. Wattson and Dr. Nathan Hilton, co-leaders of MRO's Prostate Brachytherapy group, are advancing MRO's leadership vision by sharing leading-edge radiation therapy with colleagues and patients similar to the enterprising MRO doctors who in 1988 performed the first prostate seed brachytherapy in Minnesota.
In addition to being a husband and dad, Dr. Wattson takes part in year-round outdoor physical activities and is a talented jazz musician who enjoys performing.
Learn more about what to expect from radiation treatment.
What is Prostate Cancer?
What If I'm Diagnosed?
Leadership and Recognition
Alpha Omega Alpha medical honor society
Distinguished Student full scholarship at Washington University School of Medicine
Certificate in Clinical Effectiveness from the Harvard School of Public Health
U.S. News & World Report, Best Doctors‒Radiation Oncology, Minnesota
Professional Memberships
American Society for Radiation Oncology (ASTRO)
American Medical Association (AMA)
Publications
Publications in international peer-reviewed medical journals, including Journal of the National Cancer Institute, International Journal of Radiation Oncology • Biology • Physics, and Journal of Neuro-Oncology
Visit PubMed for a full listing of Daniel A. Wattson's journal articles.
PubMed is an online index of biomedical articles maintained by the U.S. National Library of Medicine and the National Institutes of Health.