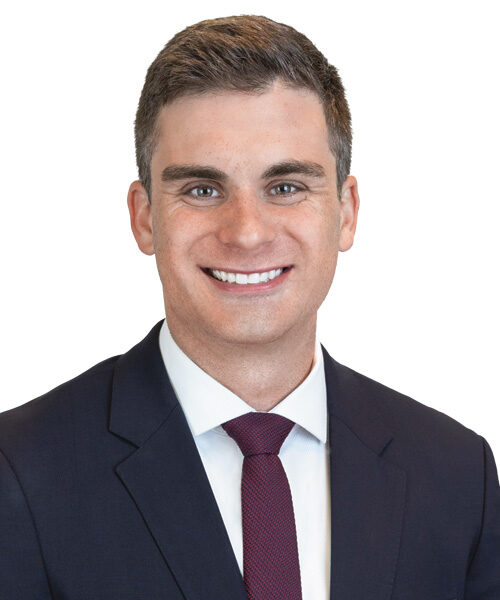 Residency
University of Minnesota, Department of Radiation Oncology, Minneapolis, MN
Internship
University of Utah, Department of Internal Medicine, Salt Lake City, UT
Medical School
Washington University School of Medicine, St, Louis, MO
Undergraduate School
Northwestern University, Evanston, IL
Bachelor of Arts, Dual major in Chemistry and Integrated Science
magna cum laude

As a radiation oncologist, it is my duty to provide the highest quality care with precision and empathy. I am honored to guide patients during the most difficult times of their lives, giving you and your loved ones confidence in the best possible outcome.
Dr. Gits completed medical school at Washington University School of Medicine in St. Louis. A Minnesota native, he returned to the Twin Cities to provide care for the community he loves. He trained in residency at the University of Minnesota and was selected as Chief Resident during his final year. In these roles, he developed relationships with renowned physicians locally and nationally, gaining experience at the forefront of a changing field.
As a radiation oncologist, Dr. Gits is experienced in treating patients with wide variety of cancers, using the latest techniques such as stereotactic body radiation therapy (SBRT), stereotactic radiosurgery (SRS), intensity modulated radiotherapy (IMRT), brachytherapy, and others. During each new patient encounter, he reviews the latest evidence and research to provide options and to deliver the highest quality care. Dr. Gits builds relationships with patients and strives to empower them to understand their cancer treatment.
Outside of work, Dr. Gits enjoys the many outdoor activities the Twin Cities have to offer, including biking, running, and kayaking, as well as cooking and gardening.
Learn more about advanced radiation therapy for lung cancer.
Professional Memberships
American Society for Radiation Oncology
Gold Humanism Honor Society
Phi Beta Kappa
Publications
Gits CC, Rehman S, Roach MC, Speirs CK, Chundury A, Henke L, Mullen D, DeWees T, Bradley JD, Robinson CG. Definitive hypofractionated radiation in the treatment of clinical N1 non-small cell lung cancer; Abstract. American Radium Society Annual Conference: 2017 May 6-9; Colorado Springs, CO.
Gits CC, Lessov-Schlaggar CN, Paul RA, Shimony JS, Rogers CE. Maternal Smoking, Neonatal Brain Alterations, and Risk of ADHD in Preterm Children. Presented at the American Academy of Child and Adolescent Psychiatry Annual Conference; 2014 Oct 26-31; San Diego, CA.
Gits CC, Nelson SC, Feltis BA, Alexander JQ. Multimodal Therapy in the Treatment of a Venolymphatic Malformation in the Axilla and Chest Wall in an Infant. J Vasc Surg Venous Lymphat Disord, 2014.