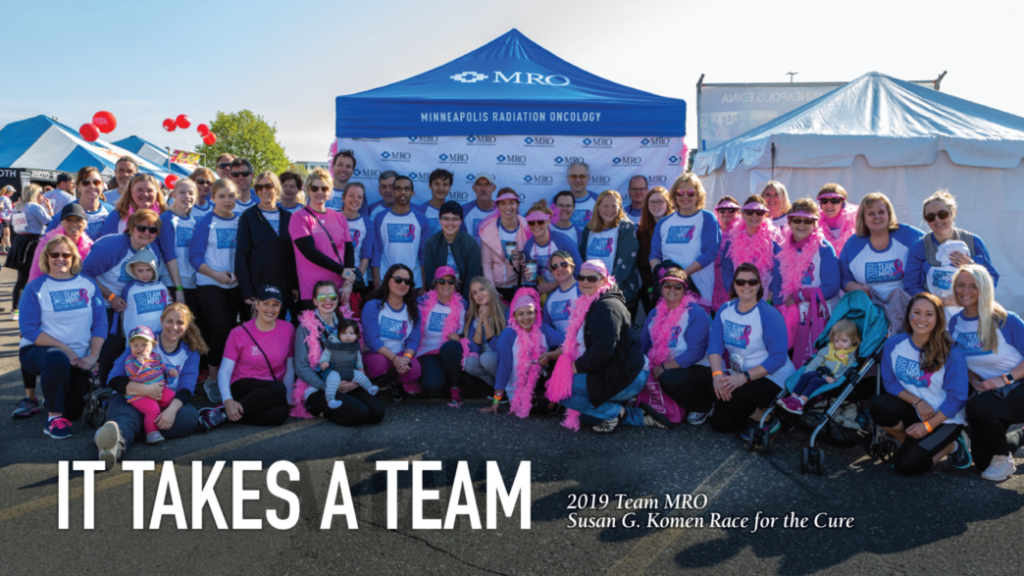 The Susan G. Komen Race for the Cure Twin Cities and Brainerd Lakes Race for the Cure to support breast cancer patients and their families in the fight of their lives. Team MRO participated with record breaking numbers to walk, run, volunteer and cheer.
Over 30,000 registrants
Over 1,000 Race tattoos applied to arms and faces
Breast cancer affects us all, not just those diagnosed. Husbands, daughters, sons, sisters and co-workers have all been touched by this disease. This year alone, it's estimated that 4,110 Minnesota women will be diagnosed with breast cancer. Together we can make an impact.