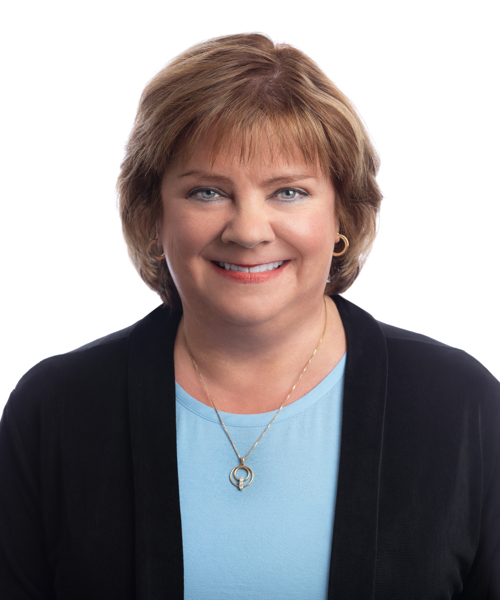 Board Certification
Radiation Oncology
Residency
The University of New Mexico, Albuquerque, NM, Radiation Oncology
Internship
Sanford USA Medical Center, Sioux Falls, SD
Medical School
The University of Minnesota School of Medicine, Minneapolis, MN
Undergraduate School
Gustavus Adolphus College, St. Peter, MN

An important part of my job is helping my patients to understand their unique situations and available treatment options. I am proud that MRO's cutting-edge technology allows us to create the best individual treatment plans to attack cancer and minimize the side effects as much as possible. Working as a team, our highly trained staff has many years of experience and is an important part of MRO's caring culture.
Dr. Kirsten Erickson is a board-certified radiation oncologist who uses advanced radiation treatment protocols to provide quality patient care. Dr. Erickson works closely with each patient's medical team to customize and implement individual treatment plans with compassion and understanding. She joined MRO in 2011.
Dr. Erickson embraces a deep understanding of the latest developments in technology to provide the best care and treatment possible. She has many years of experience with image-guided radiation therapy (IGRT), intensity-modulated radiation therapy (IMRT), stereotactic body radiotherapy (SBRT)–also known as stereotactic ablative radiotherapy (SABR), and Brachytherapy, among others.
She and her husband are both native Minnesotans and are the parents of two grown daughters. She enjoys reading, cooking, boating, biking, and spending time with family and friends.
Learn more about what to expect from radiation treatment.
Leadership and Recognition
Fellow, American College of Radiation Oncology (FACRO)

U.S. News & World Report, Best Doctors‒Radiation Oncology, Minnesota
Professional Memberships
American College of Radiation Oncology (ACRO)
American Medical Association (AMA)
Minnesota Medical Association (MMA)
Twin Cities Medical Society (TCMS)
American Society for Radiation Oncology (ASTRO)