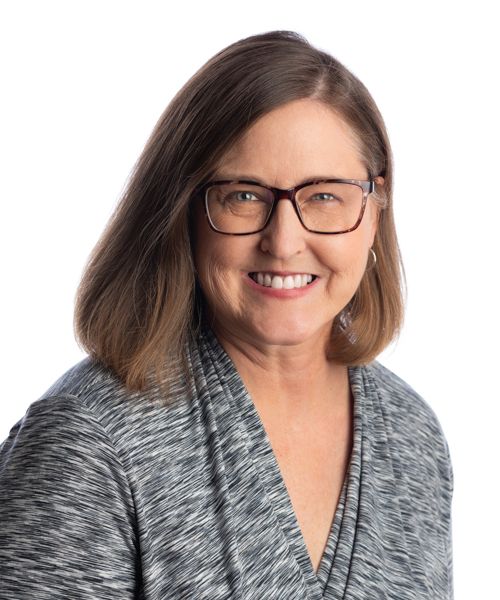 Board Certification
Radiation Oncology
Residency
Wake Forest University School of Medicine, Winston-Salem, NC, Radiation Oncology
Internship
Wake Forest University School of Medicine, Winston-Salem, NC, Internal Medicine
Medical School
Washington University Medical School, St. Louis, MO
Undergraduate
Northwestern University, Evanston, IL, B.S., Computer Science

I am in awe of what we can do today to protect normal tissues while escalating the doses to tumors. The stereotactic technology that was unimaginable even 10-15 years ago is now something I routinely utilize. At the same time, I truly enjoy talking with my patients and explaining in a straightforward, understandable way why I am seeing them, what the benefit of radiation will be for them personally, and what the process entails.
Dr. Janel Cox is a board-certified radiation oncologist at MRO St. Paul Regions. She joined MRO in 2011.
Dr. Cox thrives on the collegial team approach to treatment at MRO where she depends on the nurses, therapists, Dosimetrists, and physicists to develop and implement treatment plans. She is also invigorated by the multiple weekly multidisciplinary tumor boards that enable her to work directly with surgical oncologists, medical oncologists, pathologists and radiologists reviewing challenging cases. 
Dr. Cox grew up in White Bear Lake, MN, and has lived in many parts of the country through her training and early years of practice. Eventually she and her husband moved to St. Paul to raise their children closer to their extended family.
Dr. Cox's first exposure to radiation oncology was in college when her grandmother was being treated for breast cancer. Subsequently her introduction to an oncology course in medical school was taught by an inspiring radiation oncologist. After rotating through a variety of fields during medical school, she circled back to radiation which utilizes her computer science and math undergraduate training and additionally allows her to compassionately interact directly with patients and their families.  
In her practice, Dr. Cox treats all adult malignancies and participates in RTOG protocols as well as others available through the local Community Clinical Oncology Program (CCOP).  

Dr. Cox enjoys biking, hiking, photography, knitting, and traveling with family and friends.
Learn more about what to expect from radiation treatment.
Leadership and Recognition
U.S. News & World Report, Best Doctors‒Radiation Oncology, Minnesota
Speaker (twice) for Neuro Oncology Multidisciplinary Medical Education biannual programs  
Professional Memberships
American Society for Radiation Oncology (ASTRO)
American Brachytherapy Society (ABS)